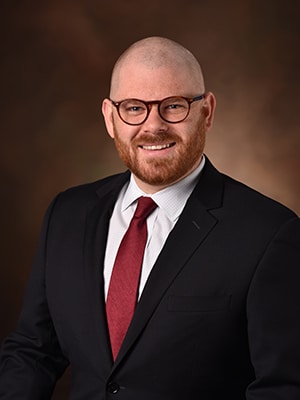 My professional education began at the University of Illinois, where I earned my undergraduate degree in biology. I knew early on that I wanted to pursue a career in dentistry, and after four years in Champaign I continued on to dental school at the University of Illinois at Chicago. Even in dental school, my passion was always in the field of orthodontics. Immediately following dental school, I was accepted into and completed a two-and-a-half-year residency program at the University of Colorado, receiving my specialty certificate in orthodontics as well as a Masters in Dentistry. After graduation, I continued on to complete my Board Certification. While my formal training is complete, I continue to stay up to date on the current trends and technology in orthodontics through relevant continuing education courses.
I am originally from Highland Park, IL, a suburb of Chicago, where I grew up with two younger brothers. My wife, Julie, is also from Highland Park and we met when we were in middle school. We moved to Denver several years ago and immediately fell in love with Colorado. We like to spend our free time hiking and camping in the summer, and skiing in the winter, and we can't imagine a better place to live. Since moving to Denver, we've expanded our family by two wonderful daughters. We also have a dog, Frederick, who loves to tag along on our outdoor adventures.
I am thrilled to have the chance to practice in the community where my family and I live. I am grateful that Dr. Franz has placed her trust in me to continue to serve the community and provide the same level of excellent care that you have come to expect.